#A96 Hand-Forged Kentucky Felling Axe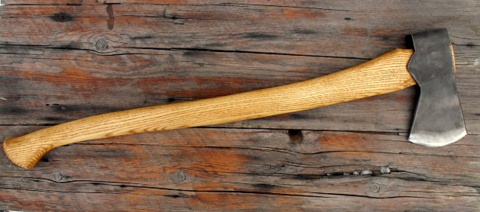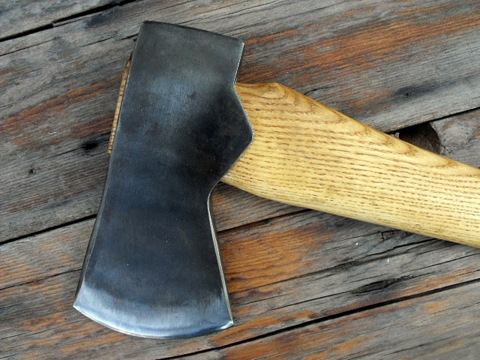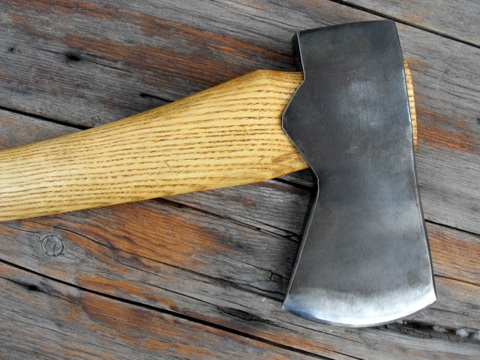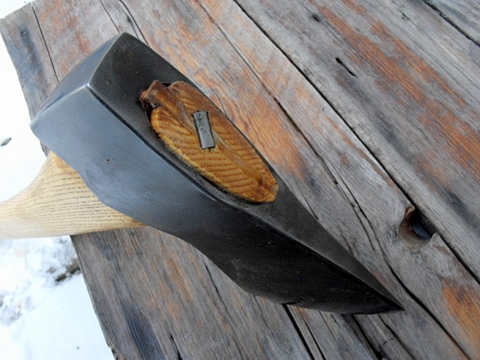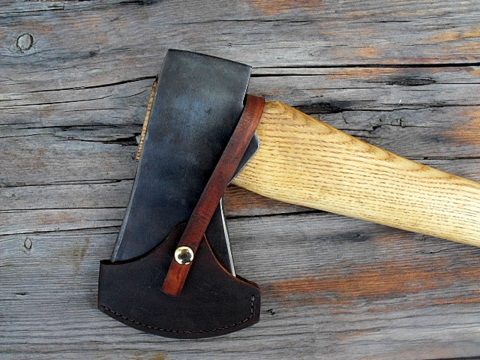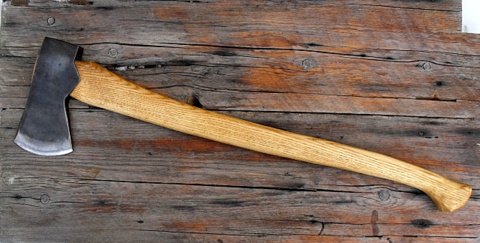 Hand-forged Kentucky Felling Axe.
This is a brand new, original, historically influenced felling axe that I forged in my blacksmith shop, The North River Forge. I specialize in hand-forged reproductions of the 18th and 19th centuries. They have an authenticity rarely found in other maker's work. Each piece is unique.
Dimensions: Head overall 7 5/8" - Cutting edge 4" wide.
Steel: 1060 High carbon.
Head Weight: 48oz.
Haft: Ash, 28" long
Finish: Aged finish.
Sheath: Veg-tan leather.
Special Features: Hand forged.
This axe is stamped with my makers mark NR.
Great for many jobs around the camp, home or shop. A classic vintage design.
Price: $225.00 plus $18 shipping (USA - Canada)




Return to North River Custom Knives Home Page.