#A91 Belt Axe - Hand Forged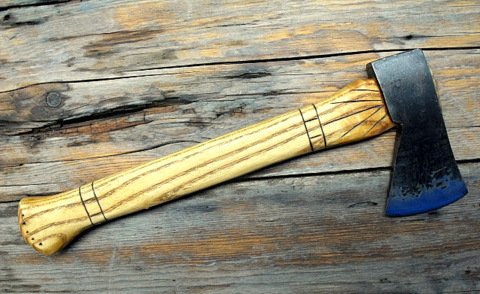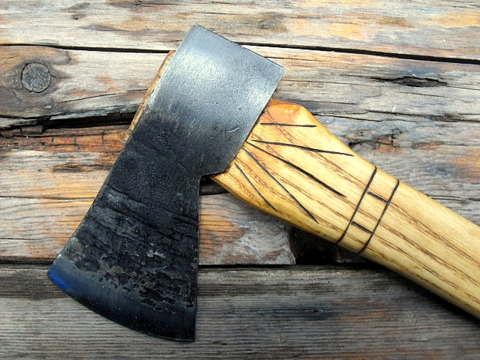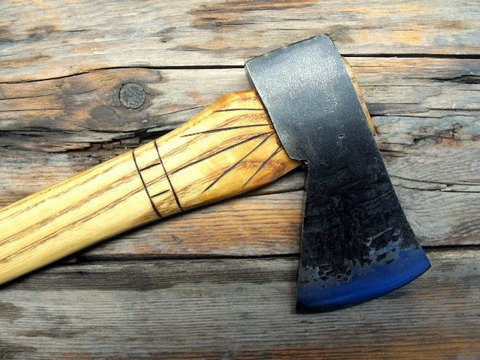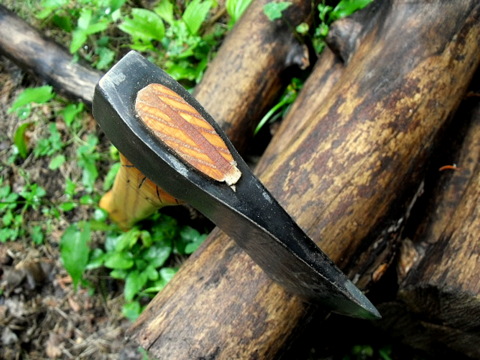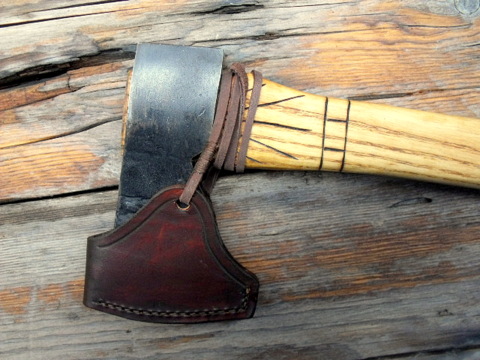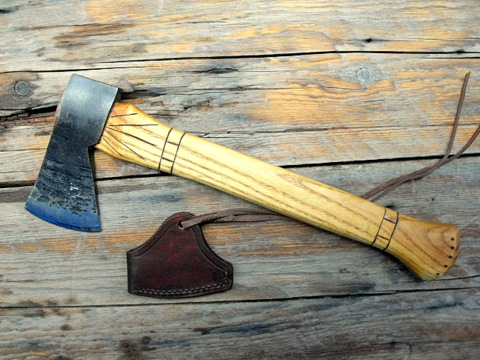 Custom Belt Axe
Dimensions: Head overall 5 1/4" - Cutting edge 3" wide.
Overall Weight: 24oz.
Handle: Ash, 14" long.
Finish: Aged finish with hammer and forge marks. Period correct.
Steel: 1060 high carbon.
Special Feature: Hand forged. Haft decorated with line carvings.
This axe is stamped with my makers mark "NR" and come with a leather sheath/blade guard
Functional as well as beautiful. Great for many jobs around the camp.
Price: $175.00 plus $18 shipping. (USA - Canada)