Custom Axe - Hand-Forged Frontier Trail Axe #A92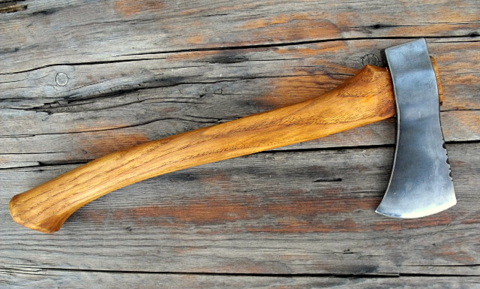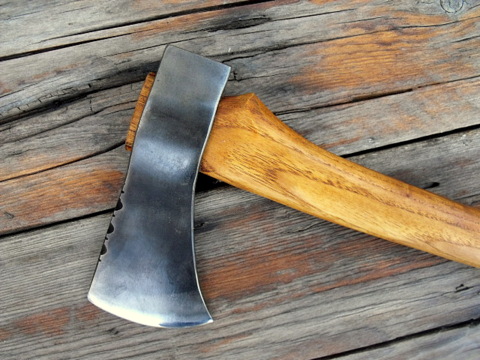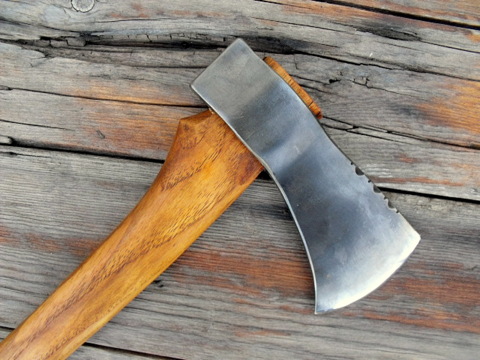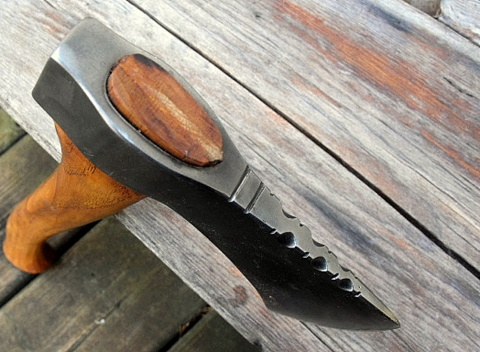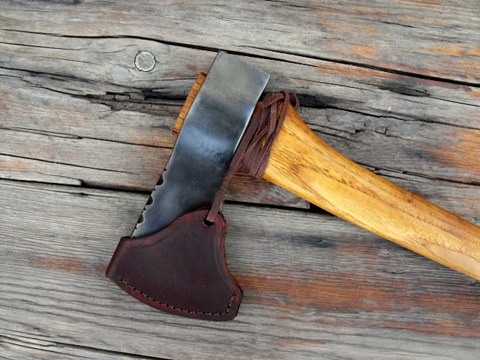 Frontier Mountain-Man Era Custom-Axe
This is a brand new, original, historically influenced, hand made trail axe that I forged in my blacksmith shop, The North River Forge.
Steel: Hand-forged by traditional methods. 1018 and 1084 steel. Cutting edged tempered to Rc 57-58
Dimensions: Head overall (edge of blade to top of poll) 6 1/4" - Cutting edge 3" wide.
Head Weight: 20oz.
Haft: Hickory 17" long.
Finish: Aged finish with an "antique" patina. Period correct.
Features: Fileworked blade
This custom-axe is stamped with my makers mark NR and comes with a leather blade guard/sheath.
Hand made in the traditions of long ago. It is a reminder of an era past. A great axe to blaze your trail with.
Price: $190.00 plus $18 shipping. (USA - Canada)


Return To North River Custom Knives Home Page.