T110 - Spike Tomahawk - Hand-Forged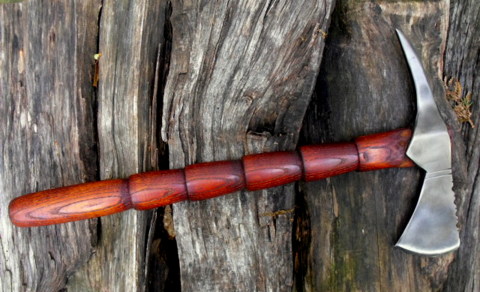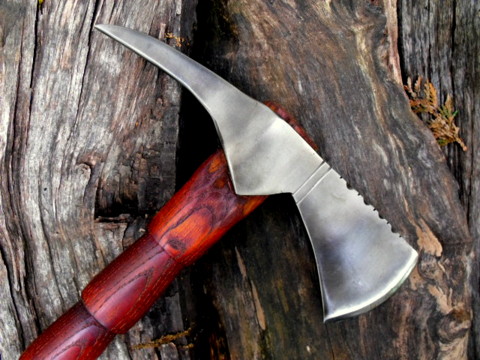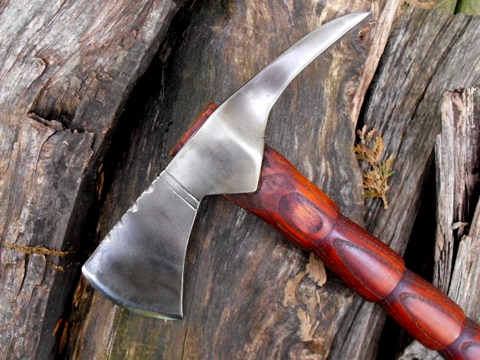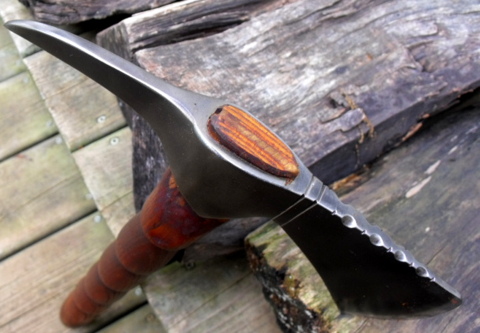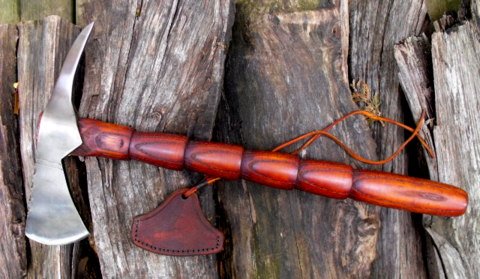 Custom-Tomahawk - Spikehawk
This is a brand new, original, historically influenced, hand-forged custom-tomahawk that I forged in my blacksmith shop, The North River Forge. I specialize in hand-forged reproductions of the 18th and 19th centuries. They have an authenticity rarely found in other maker's work. Each piece is unique.
Dimensions: Head overall 9 5/8" - Cutting edge 2 7/8" wide.
Haft: Ash, 18" long. Hand turned.
Steel. Hand forged from 1018 (body) and 1075 high carbon steel. (cutting edge)
Finish: Aged finish. Period correct.
Sheath: Veg-tan leather.
Special Features: Filework on the front and side of the the blade.
This hand forged tomahawk is stamped with my makers mark NR.
Great for re-enactors or collectors who crave tradition. Hand-forged in the traditions of long ago. It is a reminder of an era past. A very nice reproduction frontier style custom-tomahawk that will take and keep a good edge. It has never been carried or used. Functional as well as beautiful. A classic 18th century design.
Price: $320.00 plus $18 shipping. (USA and Canada) Please contact us for shipping charges and options to other countries.