PH46 Pipe Tomahawk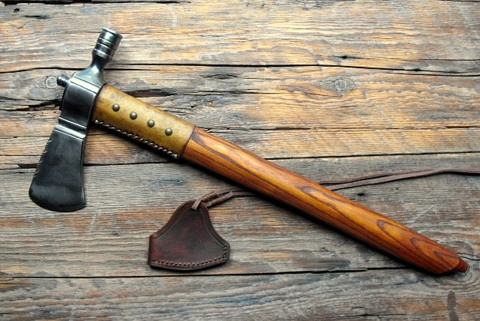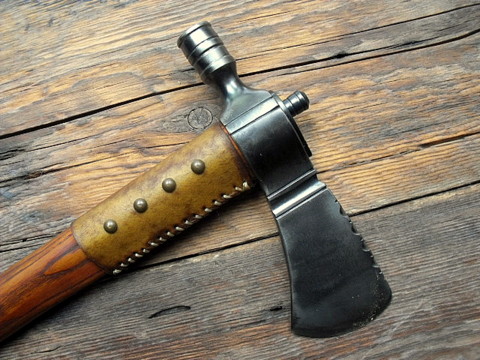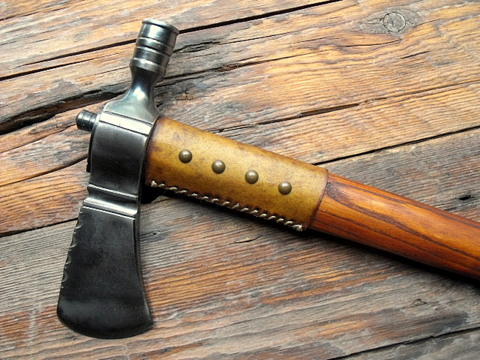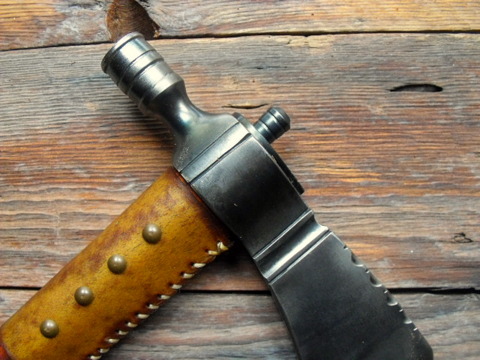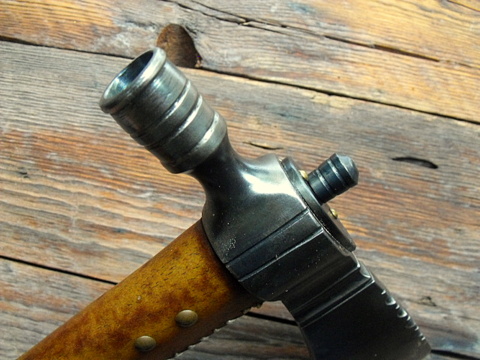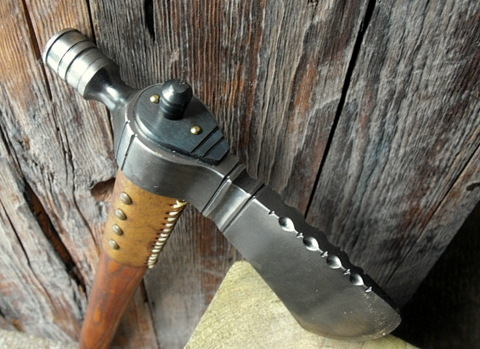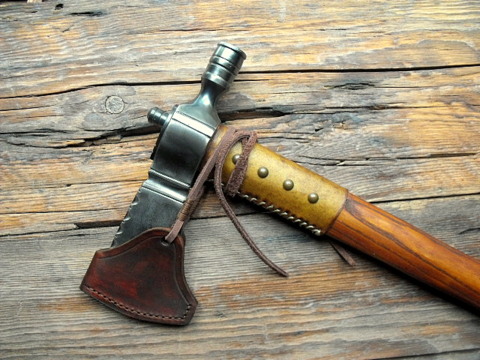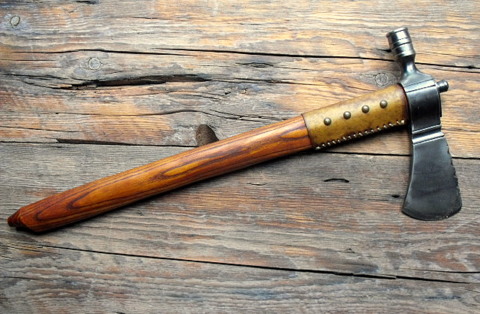 Native-American Pipe-axe.
This is a brand new, original, historically influenced, hand-forged pipe-tomahawk that I forged in my blacksmith shop, The North River Forge. I specialize in hand-forged reproductions of the 18th and 19th centuries. They have an authenticity rarely found in other maker's work. Each piece is unique.
Dimensions: Head overall 7 5/8" - Cutting edge 2 1/2" wide. Hexagon bowl is 5/8" inside diameter.
Haft: Ash 18" long. Drilled for smoking. Partial rawhide wrap and brass tacks.
Construction: Traditional 18th. century construction. Head is hand-forged from 1018 steel with a piece of high carbon 1084 steel welded for the cutting edge.
Sheath. Veg tan leather sheath.
Finish: Aged finish. Period correct.
Special Features: Moldings and filework on the front and side of the blade. Turned iron clean out plug with blued end cap. The pipe is fully functional and can be smoked.
This custom tomahawk - pipe axe is stamped with my makers mark "NR."
Great for re-enactors or collectors who crave tradition. Hand-forged in the traditions of long ago. It is a reminder of an era past. A very nice reproduction pipe hawk that will take and keep a good edge. It has never been carried or used. Functional as well as beautiful. A classic 18th century design.
Price: $450.00 plus $18 shipping with insurance. (USA - Canada)


Return to North River Custom Knives Home Page.