#K91 Mountain-Man Bowie Knife. Hand Forged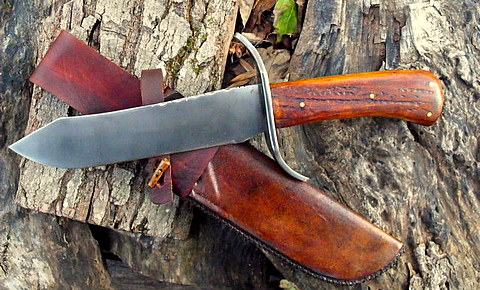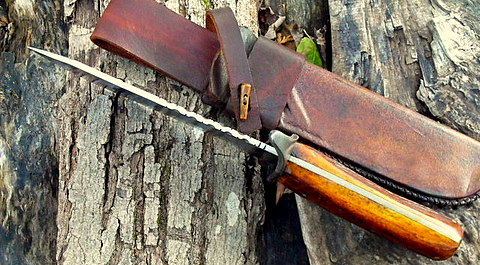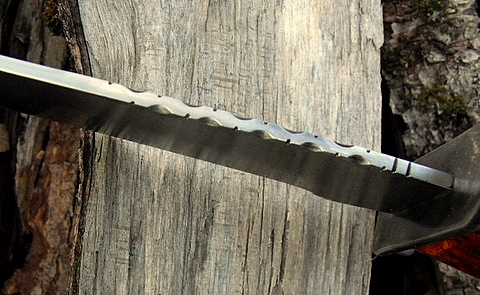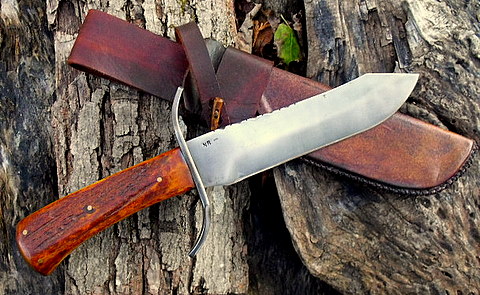 Mountain-Man Bowie Knife.
Dimensions: Blade 7 1/4" - Handle 5 1/4" - Overall 12 1/2" - Blade Width 1 9/16" - Blade Thickness 5/32"
Construction: Full tang.
Steel: 1095 high carbon, tempered to Rc 59-60
Finish: Aged finish, period correct.
Scales: Elk antler secured with four solid brass pins.
Sheath: Hand stitched, 7-8 oz. veg-tan leather with a rawhide wrap. Antler tip clasp.
Special Features: Hand-forged iron finger guard. Filework on spine of the blade.
This knife is stamped with my makers mark "NR" and comes with a certificate of authenticity.
A beautiful hand-forged period bowie knife. Great for re-enactors or collectors who crave tradition. Hand crafted in the traditions of long ago.