#A100 Hand-Forged Hudson Bay Trade Axe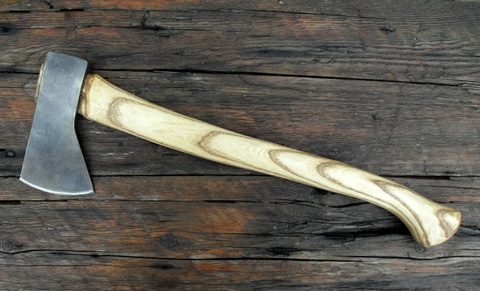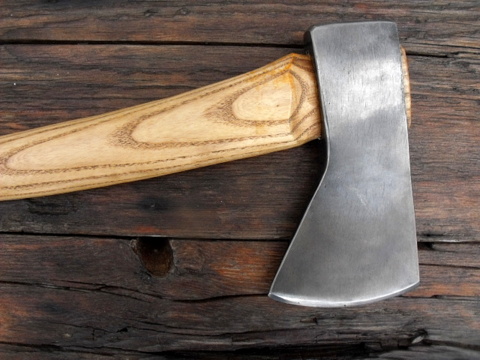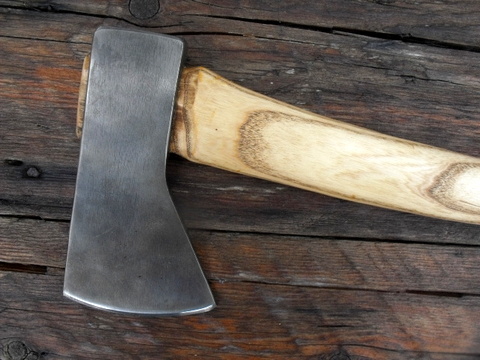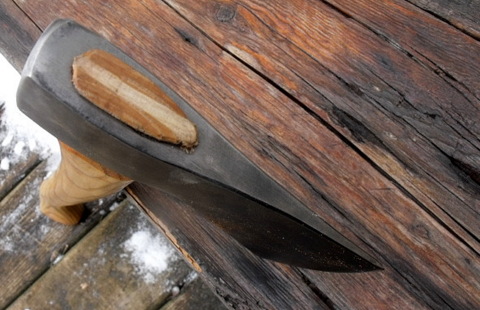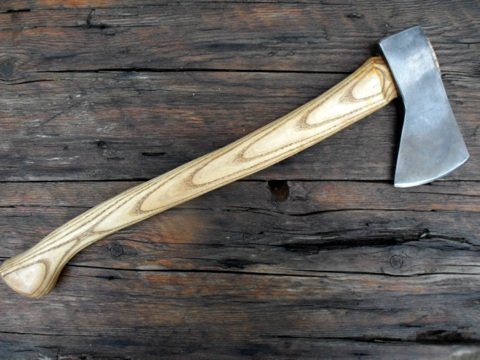 Custom-Axe - Hudson Bay Trade Axe
Dimensions: Head overall 6 3/8" - Cutting edge 3 5/8" wide.
Head Weight: 30oz.
Handle: Ash, 20" long
Finish: Aged finish.
Steel: 1060 high carbon.
Special Feature: Leather sheath. Hand-forged.
This handmade custom-axe is stamped with my makers mark "NR"
Traditional style camp axe. Functional as well as beautiful. Great for many jobs around the camp, home or shop.
Price: $195.00 plus $18 shipping. (USA - Canada) Please contact us for shipping charges to other countries before purchasing.