#A94 Scandinavian Axe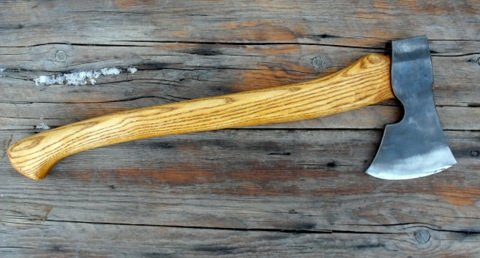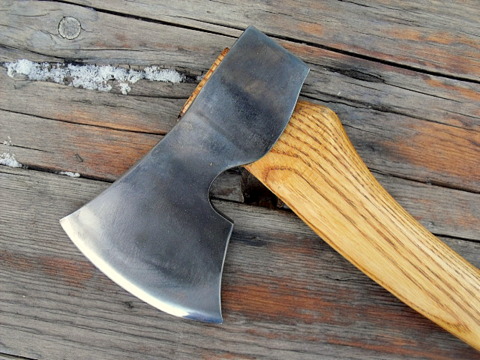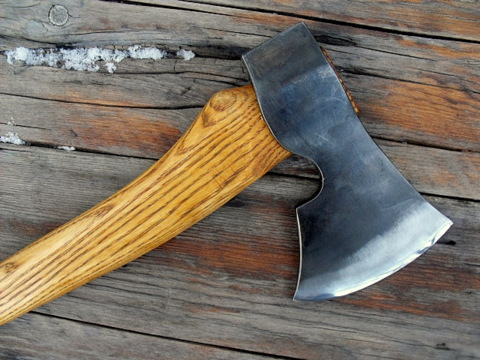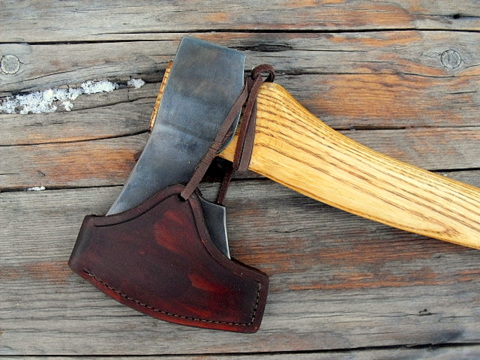 Scandinavian Axe
Dimensions: Head overall 6 5/8" - Cutting edge 4 1/2" wide.
Handle: Ash, 19 1/2" long.
Finish: Aged finish.
Steel: 1018 and 1084 high carbon.
Weight: 41oz. overall with haft.
Special Feature: Leather sheath.
This handmade axe is stamped with my makers mark "NR"
Functional as well as beautiful. Great for that long trek and for many jobs around the camp. Also great as a bushcraft axe.
Price: $275.00 plus $18 shipping. (USA - Canada)


Return to North River Custom Knives Home Page.